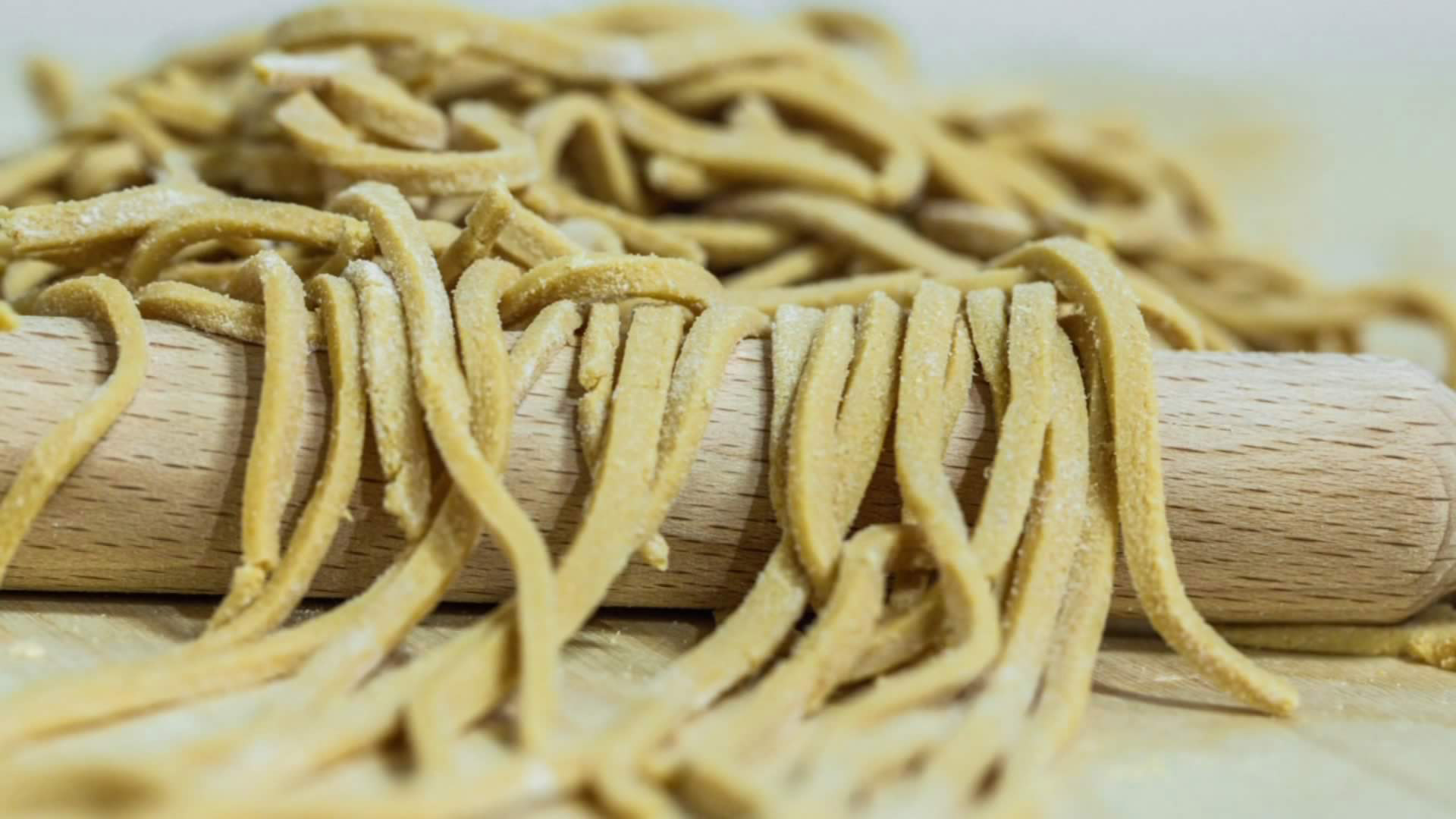 Oct
13
Pasta Day 2016 Universe Celebration Italian food
Universe Pasta Day.
Pasta's origins are ancient. Contrary to popular belief however, Marco Polo did not discover that food in Asia and bring it to Italy. In fact, in 1279 a.d., a will drafted by Ponzio Bastone was found bequething a storage bin of maccheroni when Marco Polo was still in the Far East.
Early Romans used a very simple flour and water dough. Pastasciutta  is the Italian word for dough. That product is a type of noodle made from an unleavened dough of a durum wheat flour mixed with water or eggs. Pastas are conventionally divided into two categories, dried and fresh. Both fresh and dried pasta come in a number of varieties and shapes.
There are more then 300 specific forms of that food such as spaghetti, tonnarelli, fusilli, paccheri, orecchiette, penne, rigatoni, linguine, bucatini, canneloni, farfalle, gnocchi, pasta sfoglia per lasagna and many others. Many varieties of it have more than one name; over 1,300 names have been documented.Thomas Jefferson introduced pasta to the Americas after first tasting it in Naples, Italy. He was the American Ambassador to France at the time. In 1789, he brought the first pasta machine, along with crates of macaroni, back to the United States.
This delicious food became a common North American food in the late 19th century with the surge in Italian immigration.
That exhibition by the World Congress of 40 pasta producers in 1995. The annual celebration is not only about noodles and pasta but also about the consumers of that for product. World Pasta Day points out that food product is consumed on any continent of our world. On worldwide basis there are special noodle events organized and outstanding pasta producers are honored.
World Pasta Day not only in Europe.
With an yearly pro capita consumption of 7.8 kg, Moscow is one of the rising reality in regards to pastasciutta appreciation, particularly on Italian pastas. The amount of "made in Italy " pasta exported to Russia in 2015 was in the region of 29,000 tons with a return of 28.6 million of euro. On the 25th of October in Moscow will take place the new edition of the World Pasta Day 2016. The event is organised by the Association of sweets and italian pastas producers, in collaboration with the International Pastas Organisation. Paolo Barilla, Riccardo Felicetti and Pier Paolo Celeste will attend. With the occasion pasta makers from around the world, sales representatives of the supply chain, scientific and economic opinion leaders will meet to discuss pasta's topics of interest.
We list some of the best Italian companies that produce high quality of that in a classic and crafts type.
Paccheri Pastificio dei Campi – via dei Campi, 50 – Gragnano (NA) Campania;
Fusilli Leonessa – via Don Minzoni, 231 – Cercola (NA);
Spaghettoni Cavalieri – via Garibaldi, 64 – Maglie (LE) Apulia;
Spaghetto Verrigni -Via Salara, 9 – Roseto degli Abruzzi (TE) Abruzzo.