Product Description
COUPON
Giveaway Time!
Competition
Win £20 COUPON
We are giving ten luky winners the chance to win £20!
Would you like to #win £20 to spend on on Great Italy website?
To Enter:

Let's go to Great Italy Facebook page and:
S
hare this post
    Comment
    Tag three friends who might like to enter.
Winners will be chosen randomly and announced on Sunday, May 7th.
Good Luck Everybody!
Here at Greatitaly you will have the opportunity to delve into the most influential areas of the Italian lifestyle: Fashion, Furniture, Design, Food, and Travel. We are happy you are here and invite you to experience all we have to offer.
Greatitaly is an Import-Export London Company of Italian high quality products.
Ours is a young company which only exports products of the highest and certificate quality exclusively coming from highly selected factories and farms all over Italy.Our products are 100% Italian. We are proud to advocate transparency on the manufacturing process of all products, on the organic production of food and its location origin that we certify and on the strictest health regulation that the Italian health law provide to keep the quality of our products to the highest level. The Great Italy Company aims to identify and create synergies in terms of size and strategy in order to effectively and efficiently compete at the international level.
Italy has a recognized competitive advantage and excellent creative and product skills, that have not yet been sufficiently exploited. This is the perfect opportunity for a Company large enough to create value at a global level.
ABOUT US
To create a hub of Italian design in the high quality Made in Italy, providing a platform for participating companies that despite maintaining their independence and brand identity, can benefit from being part of a broader project that is internationalized and has top notch professionals and resources, thus increasing their ability to efficiently and effectively face an increasingly global and competitive market.
What we always keep in mind to consistently grow up as a company is to make the most of the quality of Italian products, always respecting the highest standards for what concerns health regulations: in fact, our company's goal is to verify that our suppliers have a quality certification that respects the standards of the Made in Italy and the European ones.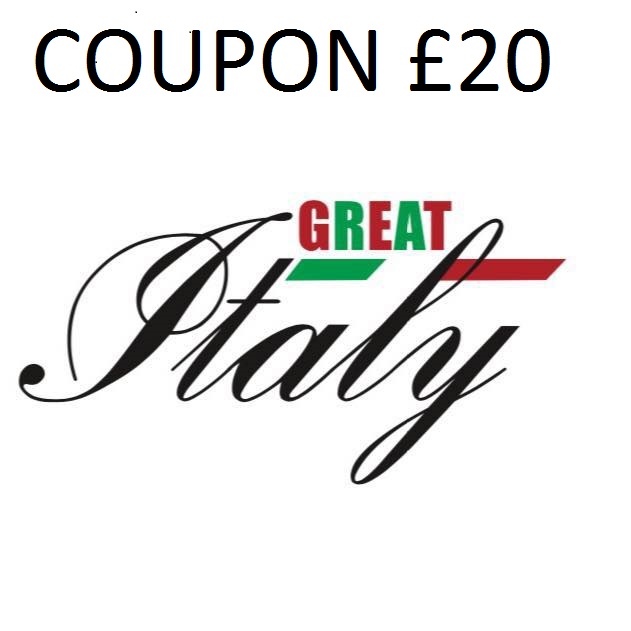 WIN COUPON £20
CONGRATULATIONS
THE WINNERS ARE: