Mar
29
Viterbo – Latium Itinerary- Holidays & Travel
Viterbo is in central Italy; a provincial capital located between Rome and Tuscany region. Although the town has enjoyed glory days, it's now a quiet but interesting destination in a rural area rich with ancient Etruscan sites. Following several and careful research studies, historians say that in place of the current city there was an Etruscan hamlet called Surrena. Later this small village was renamed Vicus Elbii by Ancient Roman; however, looking the historical archives, Castrum Viterbi name comes out just at the end of the seventh century.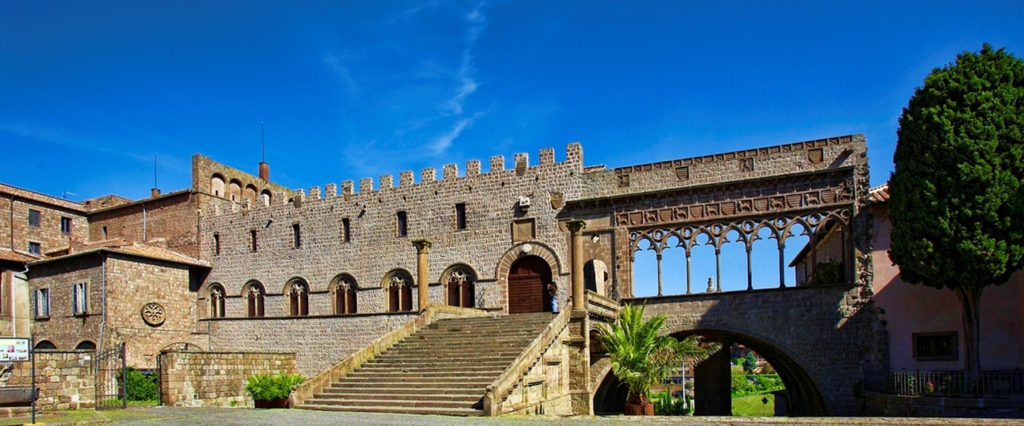 Nevertheless, in the thirteenth century Viterbo gains remarkable relevance, in fact during this period the papal court has encouraged development of the commercial and building activity both in quality and quantity meaning. Since that moment, Viterbo saw a great increase of its population resulting in an expansion and progress of arts and crafts. In the living rooms of Popes' Palace, where it was used to house the exhibition market, among many exceptional objects from all parts of Italy, characteristic majolica of Viterbo sticks out from the beginning of thirteenth century to the beginning of the sixteenth century.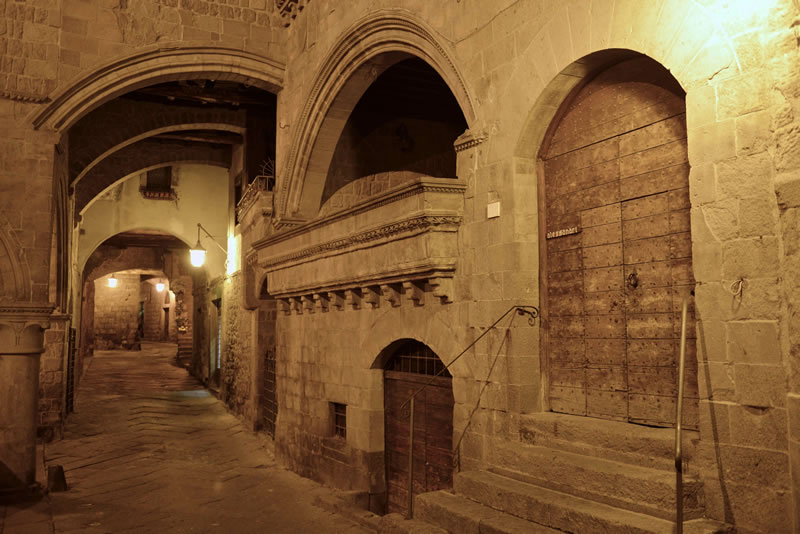 Thanks to the presence of papal court in its territory, Viterbo was adorned and decorated: manufacturing tiles began at the end of thirteenth century and carried on until the half of the fifteenth century. In the following century Viterbo became a municipality with commoner manufacturing and the same destiny was recorded for bordering municipalities like Acquapendente, Bagnoregio, Farnese, Ronciglione, Civita Castellana.
The trend of tourism in the city of Viterbo is subject to the different seasons and the last quarter of the year is the best ever: there are rich flows of tourists and antique lovers which come to the city of Viterbo to visit the exhibition.
Viterbo – Latium – Best Itinerary
Viterbo, a city situated in the northern part of Lazio region, is the bishopric seat, it served as capital of Christianity in the Middle Ages and (although it was also a powerful town, one of the first born in the peninsula in the 1095 year) it had been in the papal system's sphere almost for a whole millennium, before to become part of the Italy kingdom at the end of nineteenth century. Events which take place during the year in the centre and Province of Viterbo have typical features of patronal festivities, historical reenactments, festivals, fairs, local markets and fireworks' shows.
A typical event which takes place in a Viterbo's Province, in particular in the Borgoregio municipality, is the "Tuscia in Jazz Festival". This event is one of the most important in Italy; every year many jazz musicians take part to this occasion of international reputation which attract a large audience of passionate viewers. Different kinds of events take place during festival: a historical culinary competition called "Convivium Secretum", "Popular Games" to join a light day and funny experience, "Historical Commemoration" to depict Soriano's circumstances from the medieval period of the thirteenth century to the Renaissance of the sixteenth century, "Historical Procession" where more than seven hundred extras parade wearing medieval and renaissance costumes. Viterbo city is an amazing destination that meets the interest of a lot of different kind of tourists. Moreover in October, food lovers can sample and taste chestnuts and hazelnuts. 
Another attraction you can't forget talking about Viterbo is its thermal baths; in fact they are famous all over the world.
Viterbo – Thermal Baths
In the last years, there has been a growing worldwide trend that led thermal baths to be the favourite destination also for people who want to spend a holiday of relax and pleasure in beautiful places.
Inside thermal baths where you have to pay an entrance fee, there are baths and mud baths, but also everything you need to spend a holiday in complete wellness, like sauna, fitness gym, Turkish bath, natural cave, Jacuzzi, massages, beauty center, wellness boxes, medical care, and many other kind of wellness tools.Otherwise, people who love direct contact with nature and do not demand services can go to free thermal baths generally constitued by natural pools where water directly flows from the natural source. Swimming in the dark night under the starry sky is suggestive, beautiful and characteristic, in one word: amazing! In Viterbo this activity is very usual also in the winter and also in the Popes' spa pool is open on Saturday night from 9:00 p.m. to 01:00 a.m. o'clock.
Thermal area in Viterbo is one of the most generous of Italy with reference to extension profile and regarding to water flow profile. The baths of the medieval city of Viterbo represent all of this but also much more, in fact they are the ideal holiday destination for people who are looking for spa wellness mixed with culture, nature and good food.