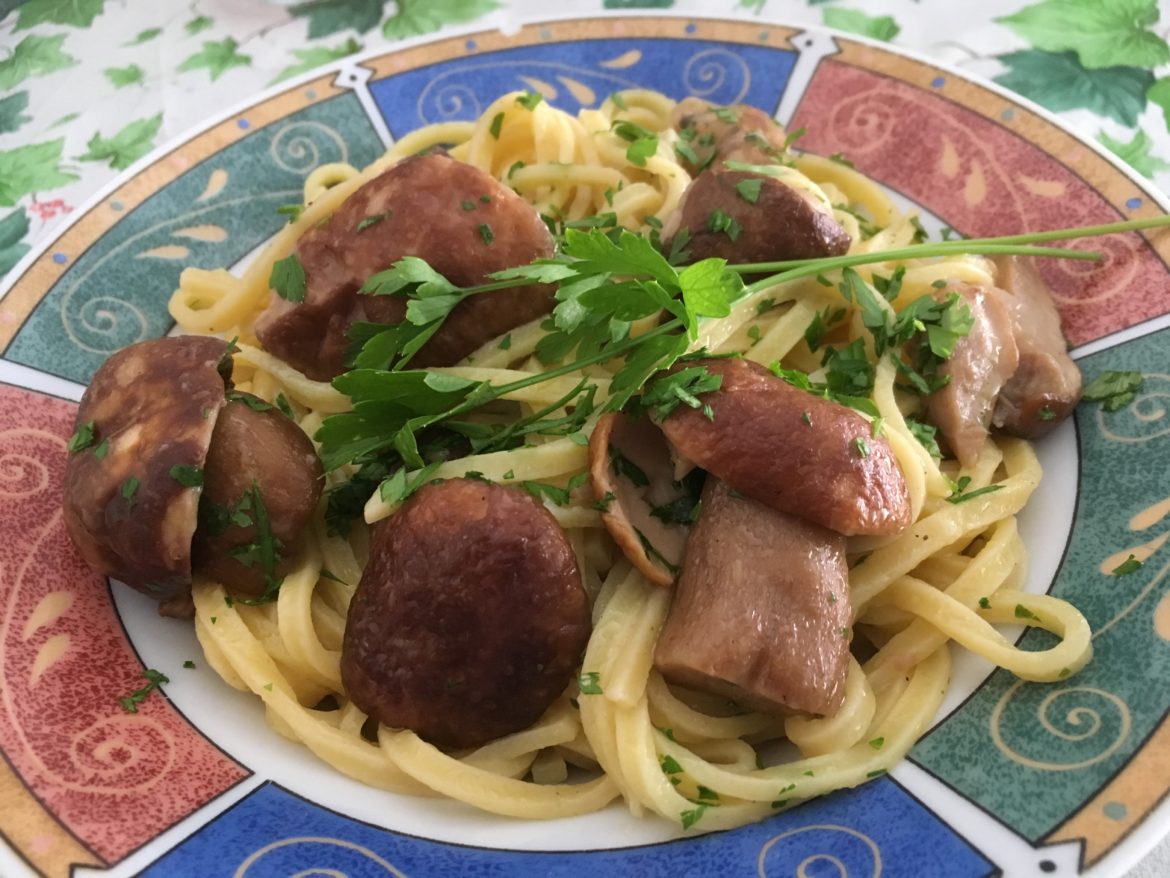 Sep
12
Chitarra pasta with fresh porcini mushrooms dish. Recipe
Porcini mushrooms dish😋
In Italy, mushrooms picking is a popular pastime. Talking about this exquisite dish!
Fresh pasta with porcini mushrooms
Ingredients: 400 g of chitarra egg pasta made fresh, butter, 500 g of porcini mushrooms, 2 cloves of garlic, parsley, organic extra-virgin olive oil, salt and pepper. Serves 4.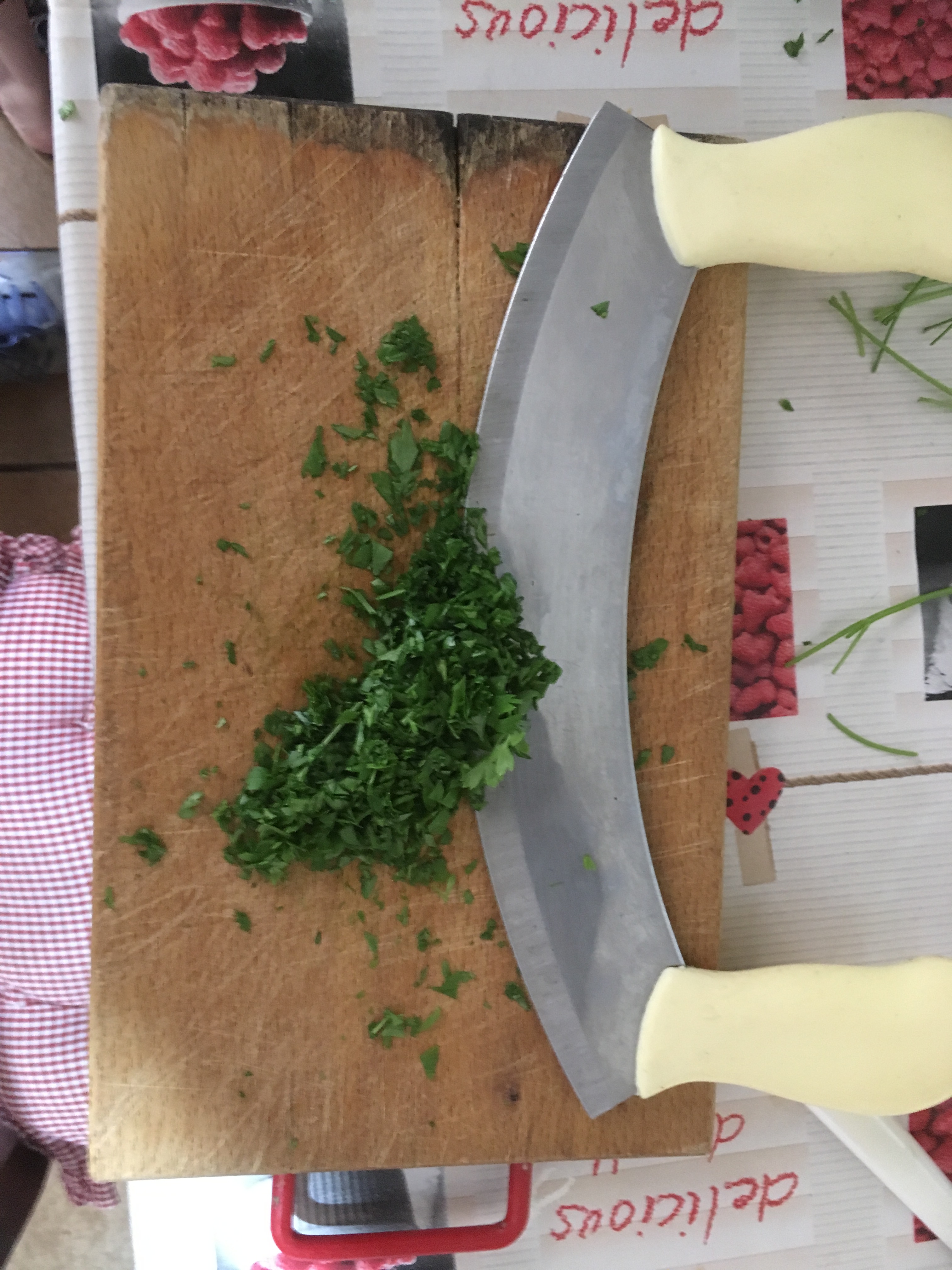 Recipe: clean the dirt off the porcini mushrooms, scraping them lightly with a knife, then rub them with a damp cloth and slice them up thinly. Heat two spoonfuls of organic extra virgin olive oil in a large pan, a pad of butter and golden the garlic cloves, peeled and slightly crushed.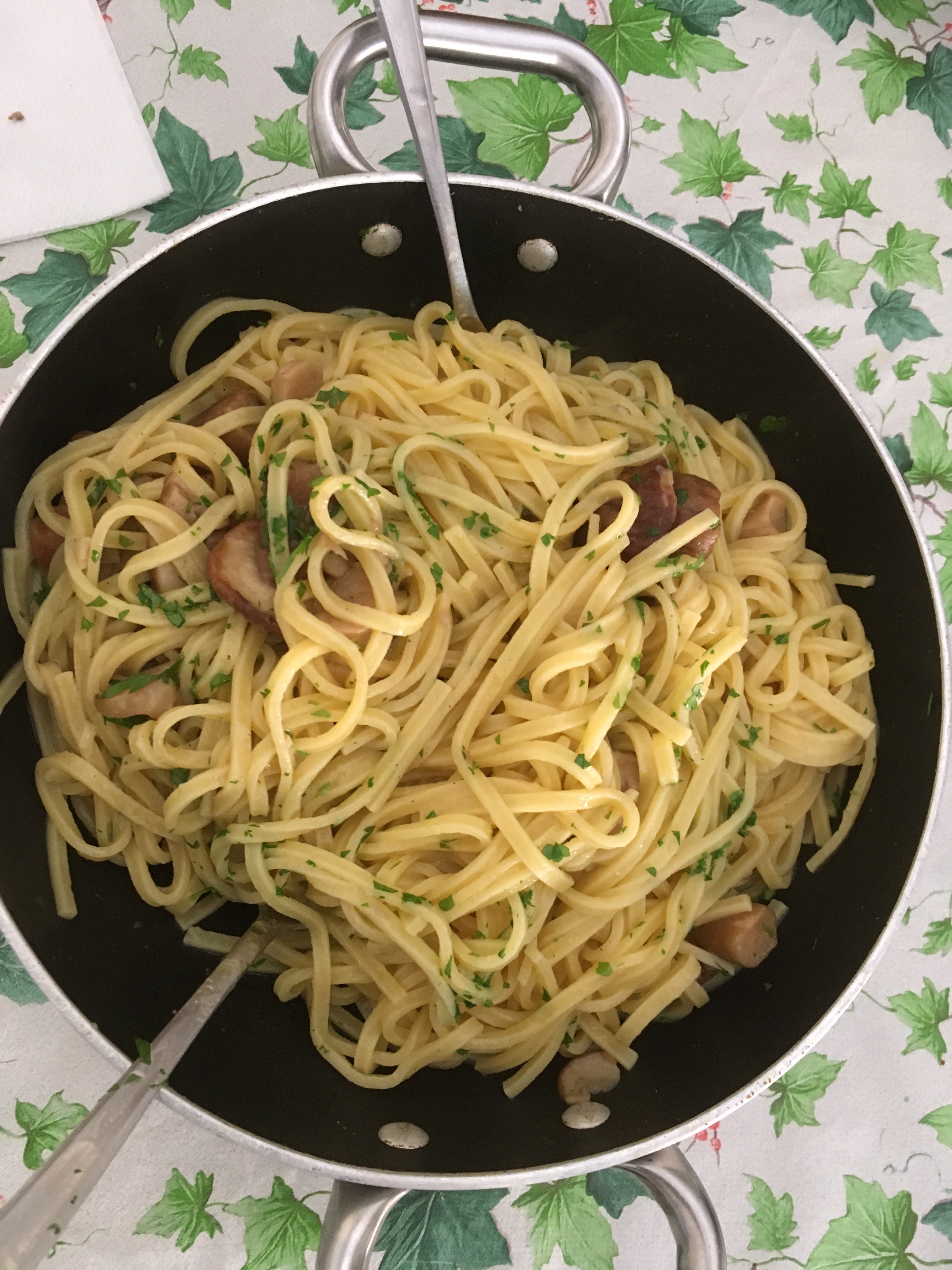 Add the mushrooms, salt, and pepper and cook for about ten minutes uncovered, stirring frequently.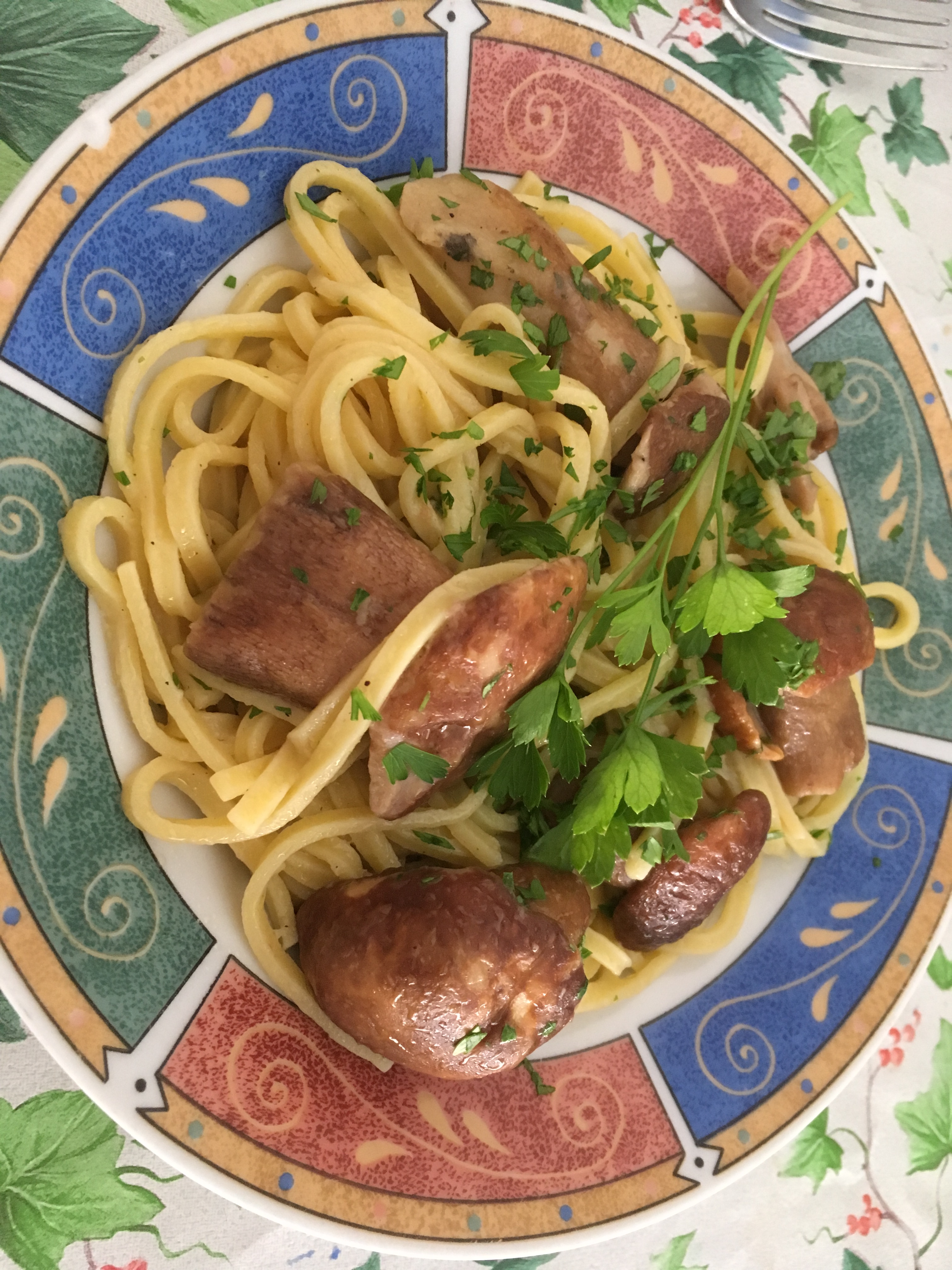 Remove the garlic from the sauce, add a large tuft of parsley diced up but not finely. In the meantime, cook the chitarra pasta in salted water, leaving them al dente and add them to the pan with the mushrooms, mixing everything together for a few minutes.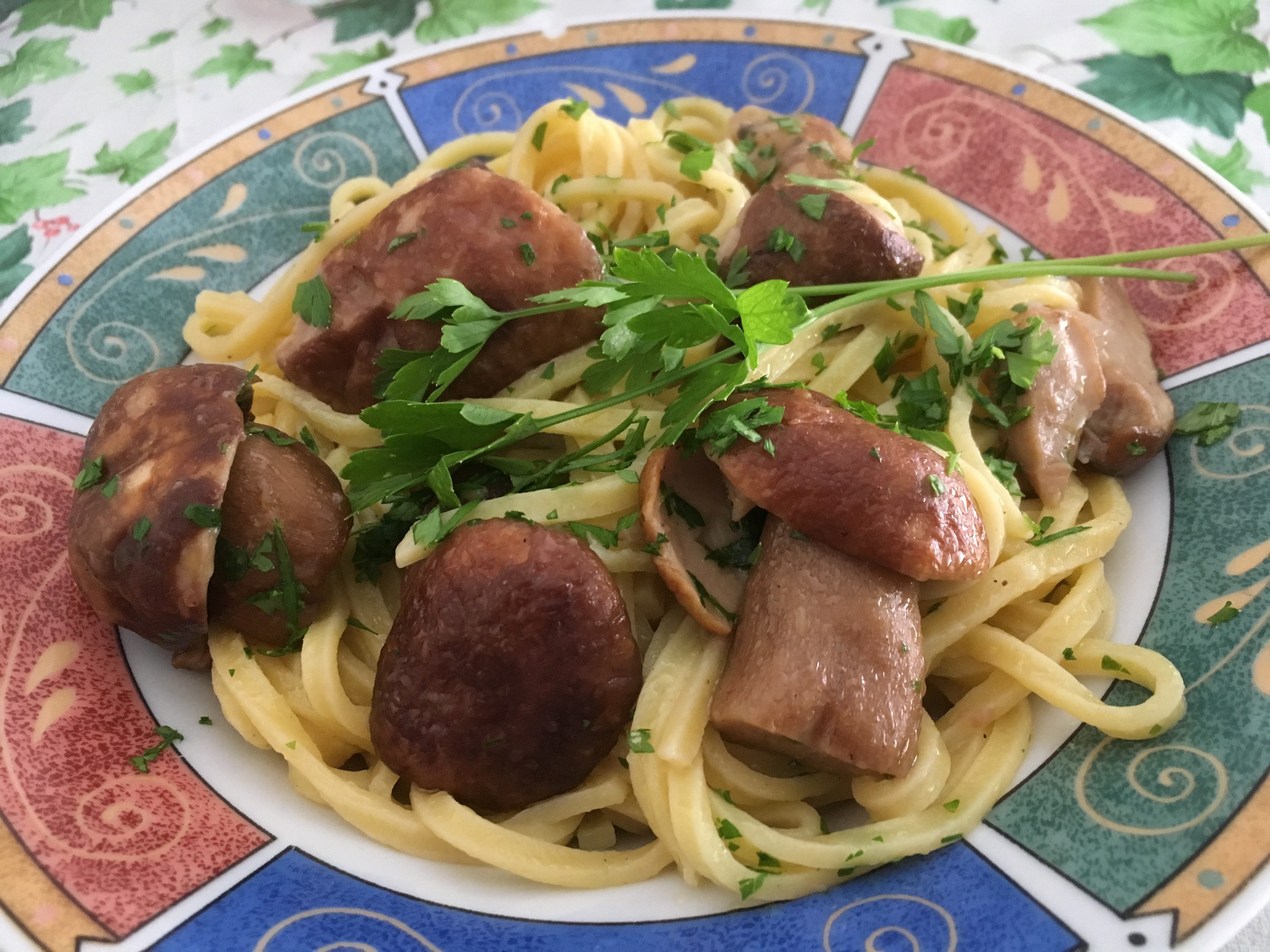 It's better not to serve this dish with grated cheese!