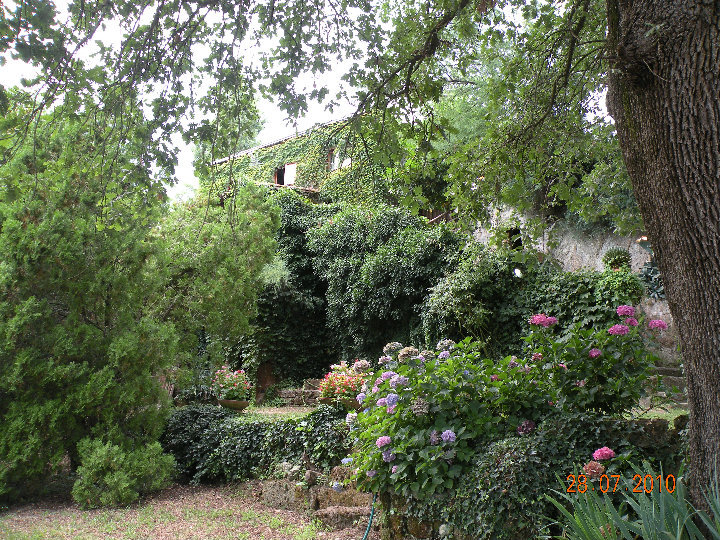 Jun
21
Dogs friendly Bed & Breakfast Tana dei Lupi Italy
Dogs holidays
Planning a trip to Italy but don't want to leave Rover behind? If a kennel is out of the question, look for pet-friendly accommodation in Latium.
Tana dei Lupi B&B is dogs friendly and offer special facilities for your pooch such as beds, bowls and doggie meals.  Tana dei Lupi will arrange dog sitters if you want an evening out without your four legged friend.
Dogs friendly B&B. Italy accomodation
Dogs are welcome in most of Italy's parks and green spaces as long as they are kept under control and you clean up after them. However, most Italy attractions, bars and shops do not admit animals (except assistance dogs).
Tana dei Lupi Italy Accomodation is situated in the uncontamined nature of Corchiano, set in the green area of Tuscia with its renowned etruscan ruins-caves and evocative landscapes. If you are a nature lover this is the right place for you where to spend a unforgettable relaxing holiday. What's more if you are travelling with your four-legged friend here is also the right place for him. They can be housed whether in a spacious and comfortable fenced area or in your room with you.
Corchiano is surrounded by four lakes, Vico lake, Bolsena lake, Bracciano lake, Martignano lake.
Cultural areas and little towns as well:
Civita di Bagnoreggio " The dying city"

Capranica

Caprarola with its famous Farnese Palace or Farnese Villa

Sutri known for its urban necropolis with 64 Etruscan Caves and for the Amphitheatre 

Ronciglione
Holiday package in Italy only for the months of August and September
The package is based on two people and it offers the following services:
– 7 nights in double room with private bathroom
– full board (drinks excluded)…
– shuttle service for Fiumicino or Ciampino airports Rome and back
– tour guide near lakes and towns, local farms and wine cellars incluse
– tour guide in the city of Rome
Dogs are welcome!
Total cost, taxes incluse 1280£ (Sterling Pounds)
Payment modalities : trough bank transfer
Italian website: www.tanadeilupi.it
Booking: e-mail
Please feel free to contact us for an estimate and we can arrange a tailor-made package to suit your needs.
Please furnish the following information: desired period; number of persons, specifing the age of each; pet animal requirement; places to visit; food requirements (vegetarian, vegan, celiac, etc.)
For any information whatsoever we are at your complete disposal to ensure a wonderful and unforgettable stay, immersed in cultural attractions, art, culinary delights, scenery and traditions.
Contact us through our webpage Greatitaly Ltd