Product Description
What a great swimwear. Homemade from viscose fabric, it's a really elegant shape. The lace is fab… a really sweet little cover-up, perfect for the beach, and best worn whilst sipping a Margarita.
From the beautiful embroidery to the soft airy fabric, this bathing suit is perfect for lounging by the pool and will for sure be coming with me on my Sardinia trip in August.
As for fit, this beach robe does reach mid-thigh on me so I didn't feel the need for shorts or bottoms, but in case you're taller, it might end up being more of a tunic top instead. And as most cover-ups go, this one does run a little on the sheer side.
The WINNER is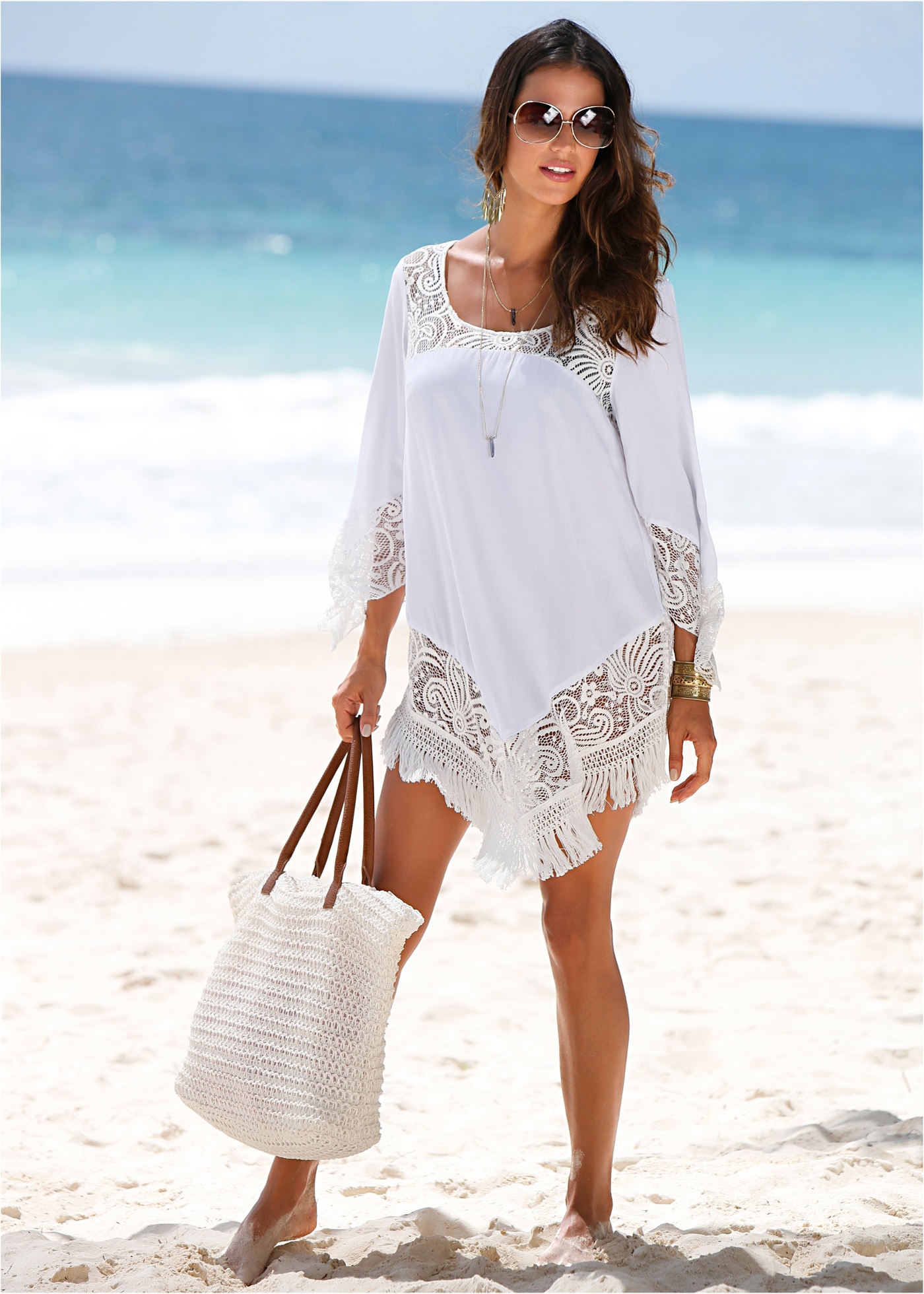 A pretty lace swimwear to throw on over bathing suit