Product Description
Trendy girl wearing bohemian style dress with applications.
Must have: gorgeous bohemian style dress, vaguely gipsy, the body-flirt. With bell sleeves and fashionable lace applications at the neckline and hem.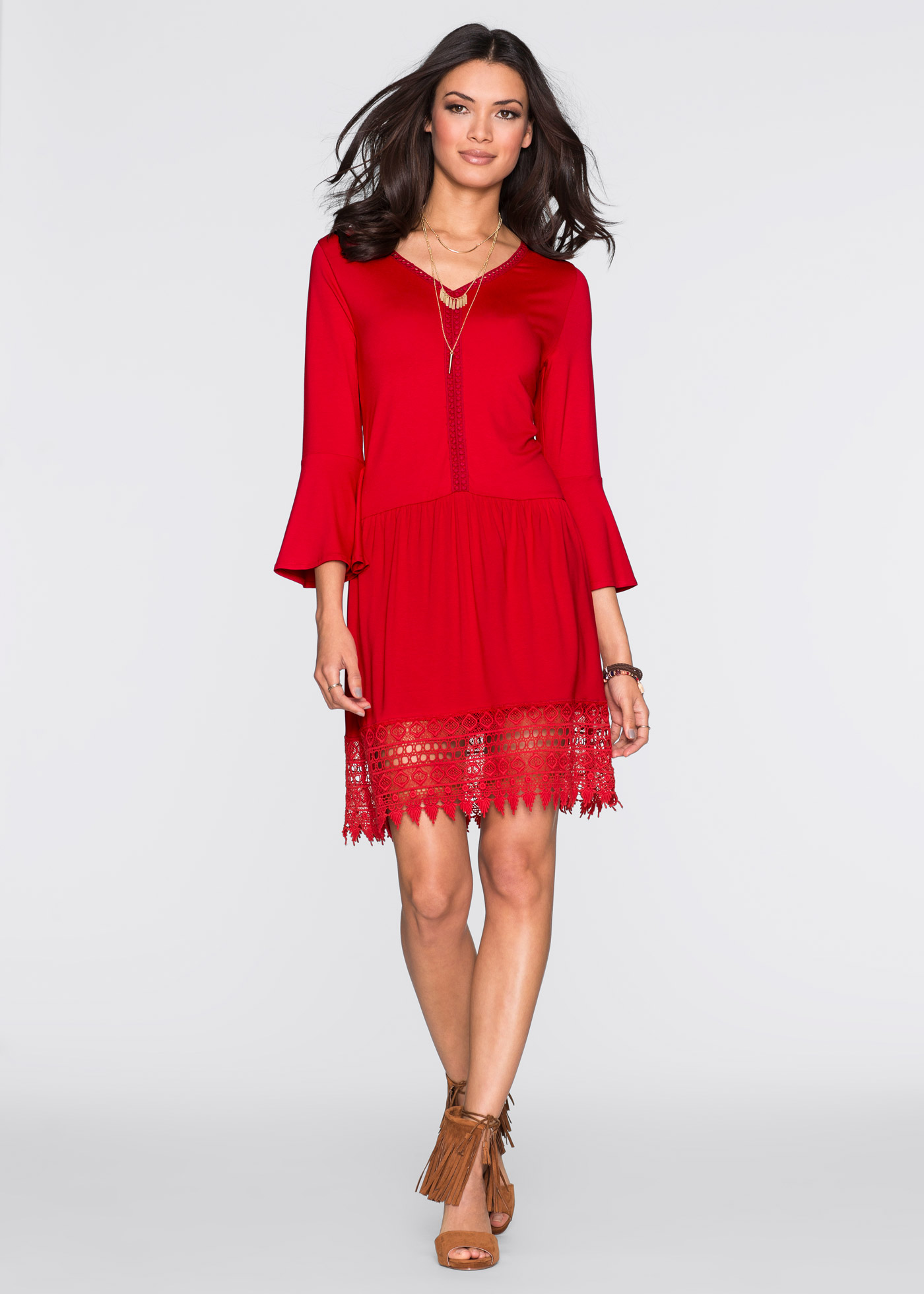 As much as we love looking at what celebrities, It-girls, and street style stars are wearing, most of us don't have the bank accounts to match them piece for piece. That's not to say we'll never treat outs-elves to a fabulous designer piece now and then, but for the most part, real women shop on a somewhat fixed budget. Trendy Woman with Stylish & Unique Woman's Dress.
Trendy Girl with unique red outfit