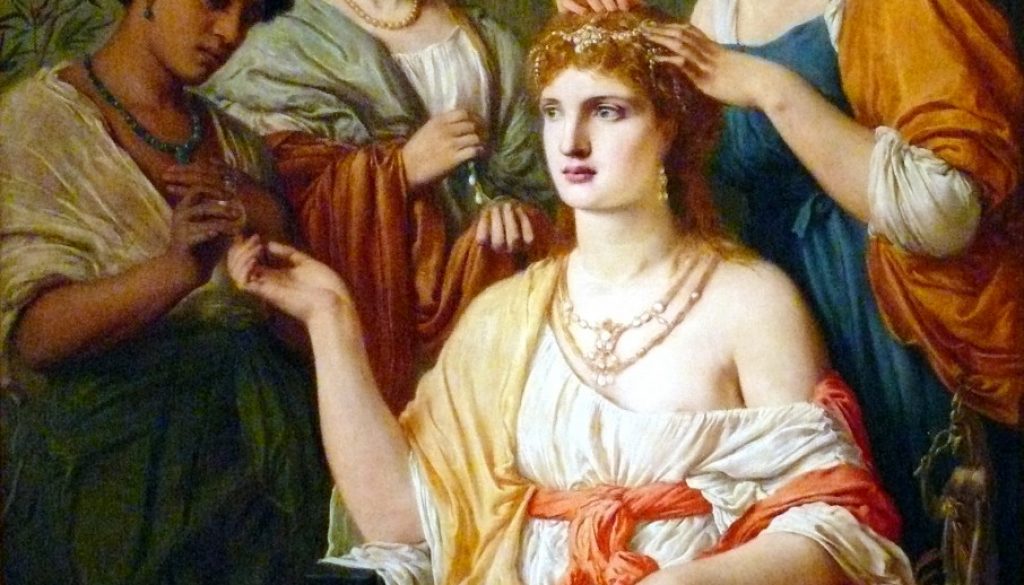 Mar
08
The ancient jewels of Roman women
The greatness of the Roman Republic and Empire had ensured a jewellery style inspired by the numerous civilizations that it conquered. Even so, Ancient Rome succeeded in creating a unique style that can still be observed in today's Roman jewels influences. During the Augustan Age, the commerce of jewels made of gold and precious stones had increased thanks to the oriental trade development, which was the main source for the gems.
Golden oak-leaf crown – National Archaeological Museum of Taranto (Apulia region)
Gold was widely used at those times, while materials such as silver and bronze were relegated to the creation of the costume jewelry.
The ancient Romans were great experts in the fusion of the various types of precious metal casting. Given the large number of hairstyles, the roman matrons also used to wear a great variety of hair accessories, but it was the earrings that hit Roman women more; they also wore more than one per ear, because they loved to make them jingle.
Hair pins and broochs as well as rings and earrings were very popular among ancient romans.
Golden necklaces adorned with gems and often provided with a pendant, had in most of the cases a restrained design, but there were at the same time more complex and eye-catching patterns plenty of multiple meshes and precious stones, even onto the choker.
Bracelets, chestplates, fibulas, belts and cameos were widespread among romans and today they are the symbol of an one-of-a-kind artistic heritage, that distinguish itself thanks to its abundance and stylistic refinements.
Golden and gems corset from the Hoxne hoard- Roman Britain-4th century A.C.- British Museum
Fibula made of silver, gold, carnelian from Pannonia-2nd century A.C.
Cameo with aurora in a charriot made of gold and sardonyx – 1st sec B.C.-2nd A.C.- Metropolitan Museum
Golden and agate necklace 2nd century AC – Capitoline Museum of Rome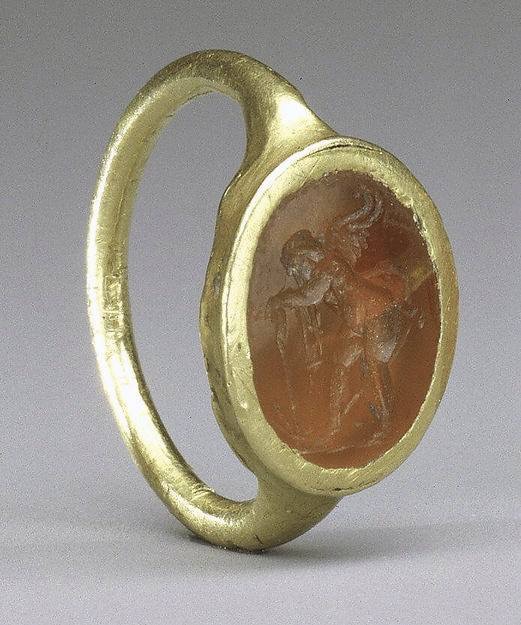 Ring made of gold and carnelian engraved with the image of Hermes-1st century B.C.-1st century A.C- Metropolitan Museum